---
---
SPECIFICATIONS
Type: Milk Mugs
Style: Modern
Specification: >10
Shape: Handgrip
Origin: Mainland China
Model Number: HTC-SM-M625-3
Material: Ceramic
Drinkware Type: Mugs
Ceramic Type: Pottery
Accessories: With None
Large stock in US warehouse
Welcome to our showroom in CA
Ship out within 24 hours
Damage guaranteed
Contact us if you need more quantity
36 Pack 11oz Ceramic Color Changing Sublimation Coffee Mug Blanks, Magic Cup, Full Color Changing

Color changing mugs have the amazing ability to turn a regular mug into a magic mug! Starting with a dark charcoal background, your image is fully revealed with the addition of any hot beverage! Our mugs are compatible with sublimation and can be used for promotional purposes, gifts, or custom items to offer and design for your business.
Pour hot water in the mug, the mug body will change color. Before changing color, the color of suface is black, red, blur, etc. When it changes, the hidden pictures on the cup body surface will appear.

Specifications:
Brand: CALCA
Material: Ceramic
Cup capacity: 11oz
Size: ᴓ80mm x H 95mm (3.2in x 3.7in)
Color: Black, Red, Blue, color-changing coating (image slightly visible under coating)
Surface: Glossy, Matte
Print Applications: Dye-Sublimation, Silicone Wrap
Package: 36pcs/carton
Packing Size: 490mm x 275mm x 330mm (19.3in x 10.8in x 13in)
Gross Weight: 13.6kg (30lbs)
Remarks:
• Magic cup uses heat sensitive color-changing ink that changes color when hot beverages are poured into the mug.
• Printing image would be seen gradually when put hot water into the mug.
• Full cup body can change color except the handle.

Usages:
For mug press Operation:
Press Temperature: 180℃ (360°F)
Time: 250 Seconds
Pressure: Medium/Firm
Attach sublimation transfer paper with image printed in reverse to the mug with thermal tape
Place mug in press at the press temperature, and close the element around it
Press for the specified time above needed using specified pressure
If the image begins to look blurry, or burnt brown by over-pressing, decrease time by 15 - 30 seconds
Once done, remove the mug from the press and remove the transfer paper immediately
Allow the mug to cool completely before use

For Oven Operation:
Press Temperature: 400°F
Time: 12 - 15 Minutes
(Test in your oven for accurate time)
Attach reversed printed image to mug with thermal tape
Wrap silicone wrap around mug surface and clasp at handle
Place in oven preheated to 400°F for approximately 12 - 15 minutes (test to determine best timing!)
Afterwards, remove wrap and transfer immediately
Allow the mug to cool completely before use.

Warm tips:
Do not scrape or clean cup body with hard objects,otherwise it may lead to image falling off.

Details: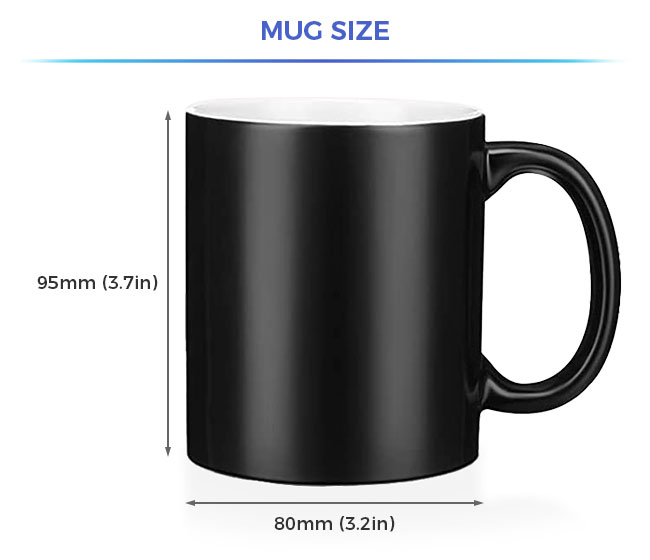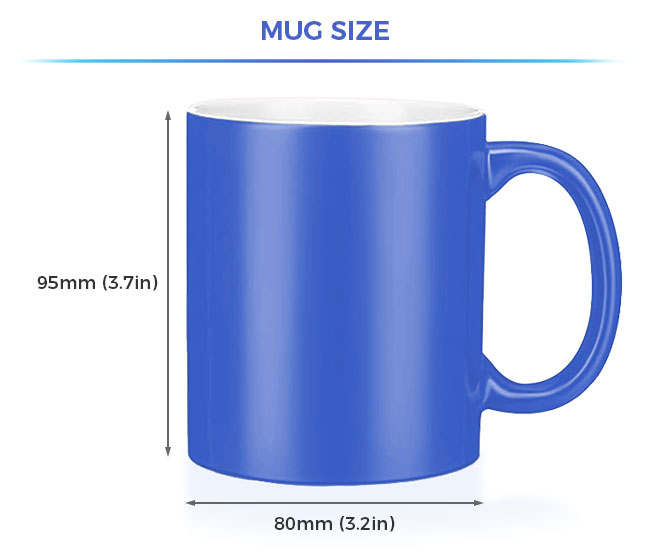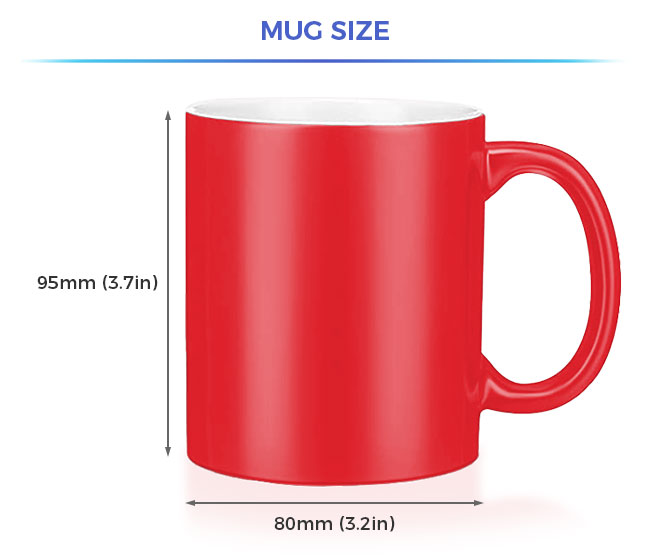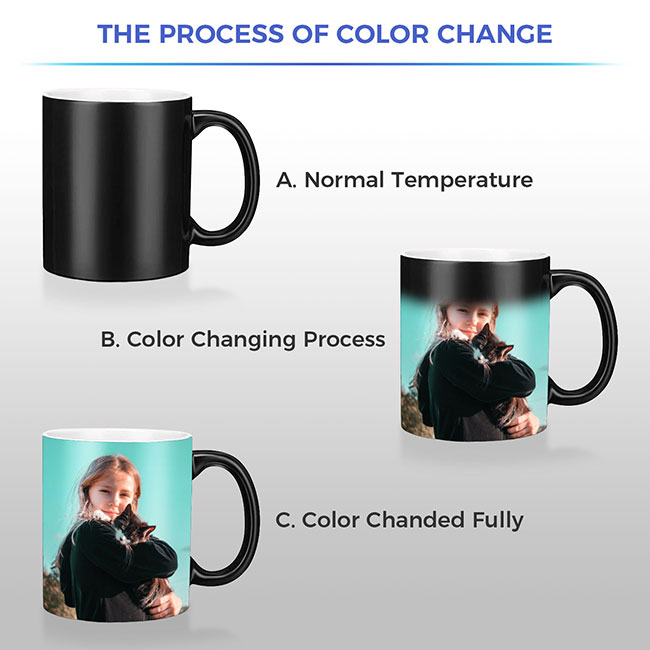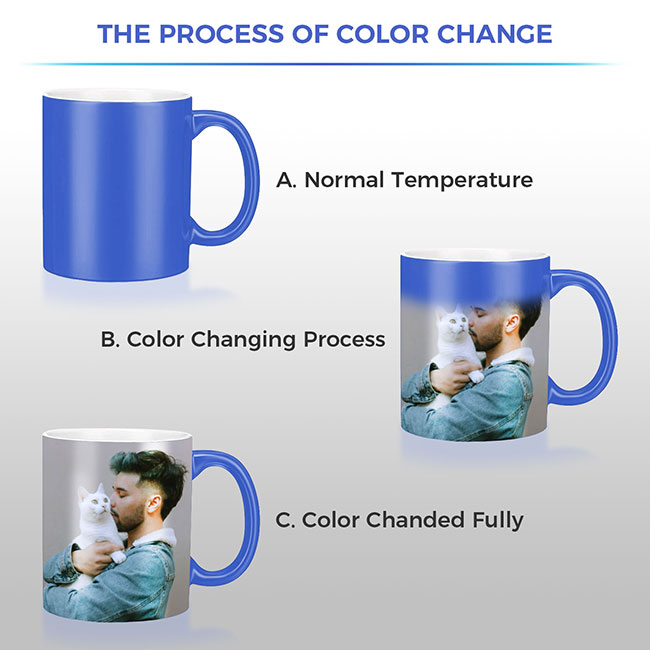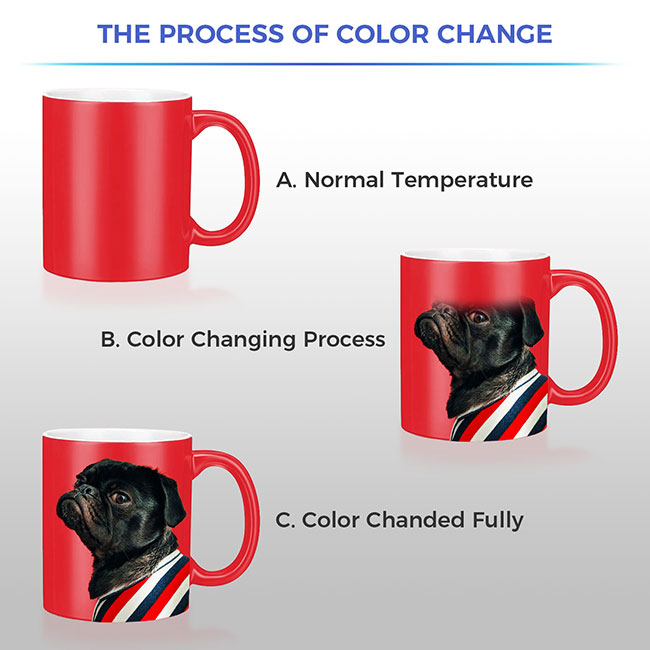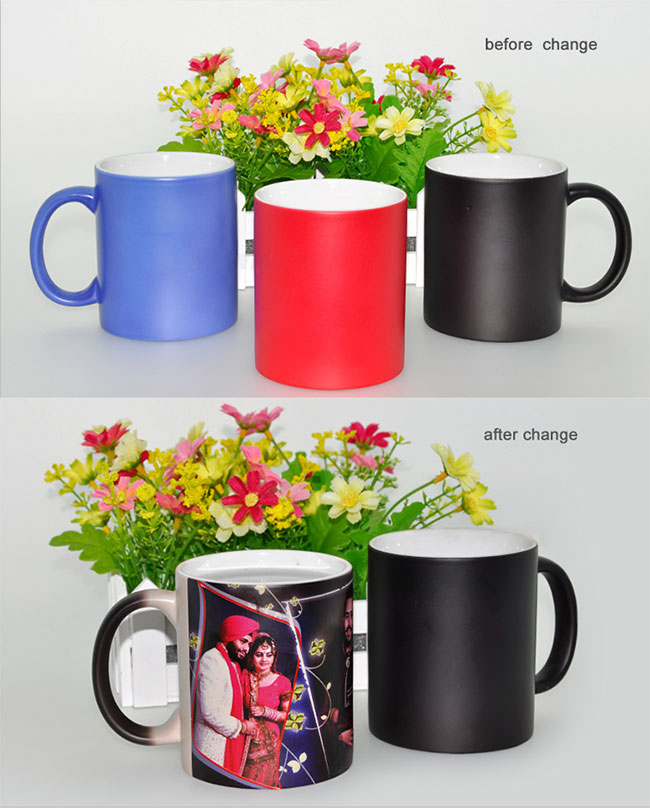 Applications:
The 11oz sublimation blank mug is widely printed with kinds of popular personalized image. The printed mugs can be used as gifts, promotion gifts, personal gifts, lovers'gifts, birthday gifts, etc.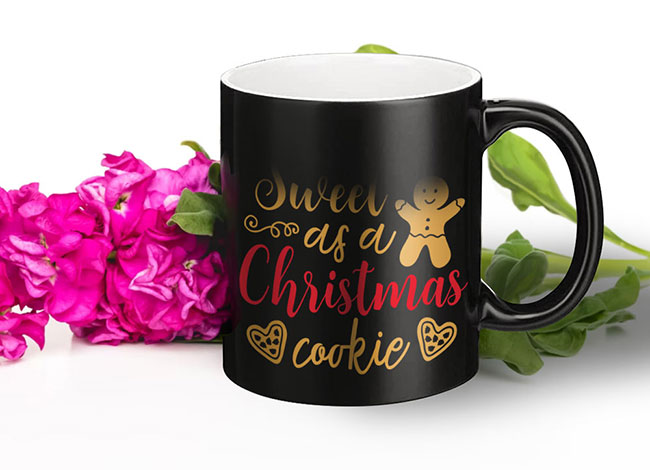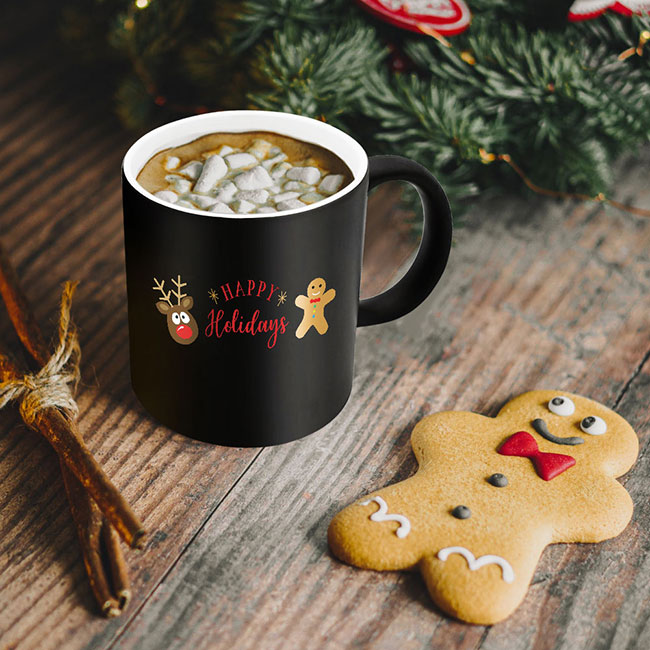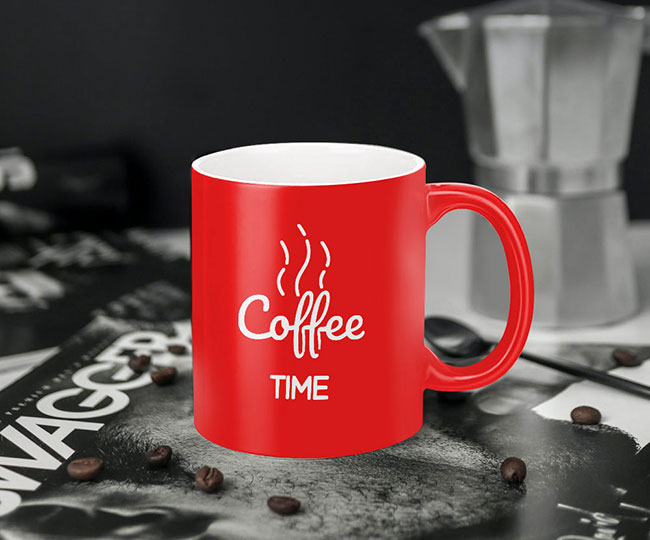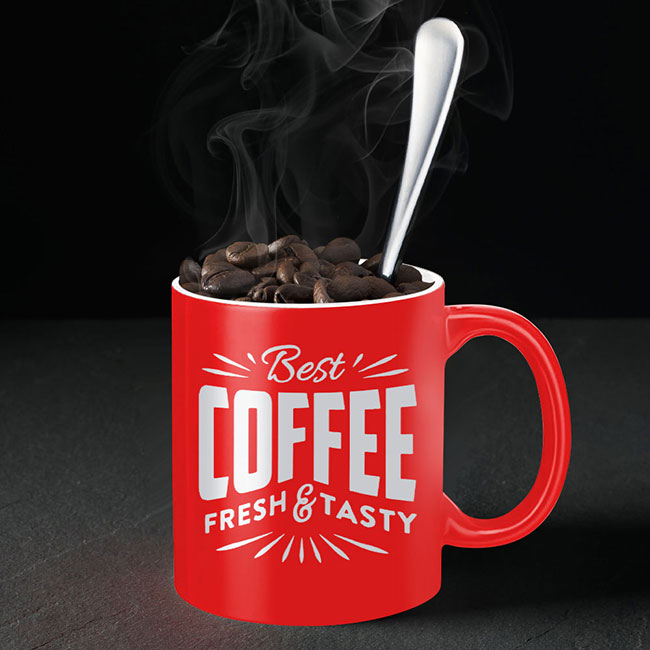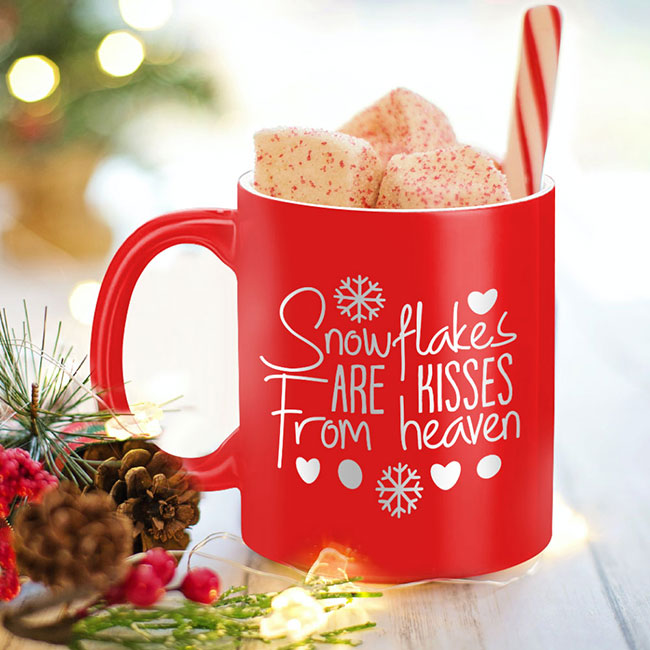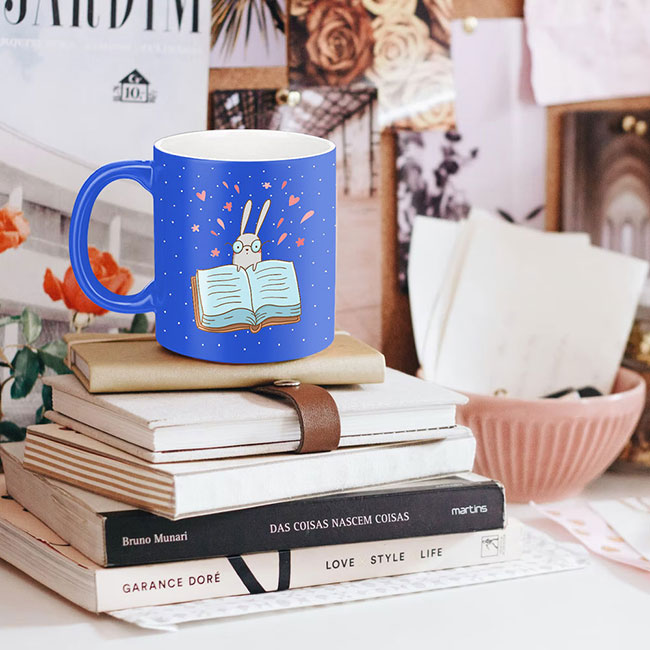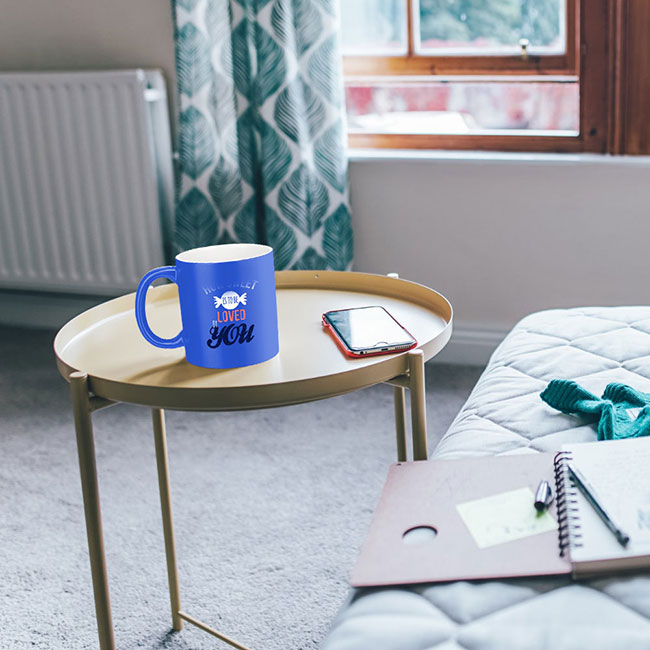 Package: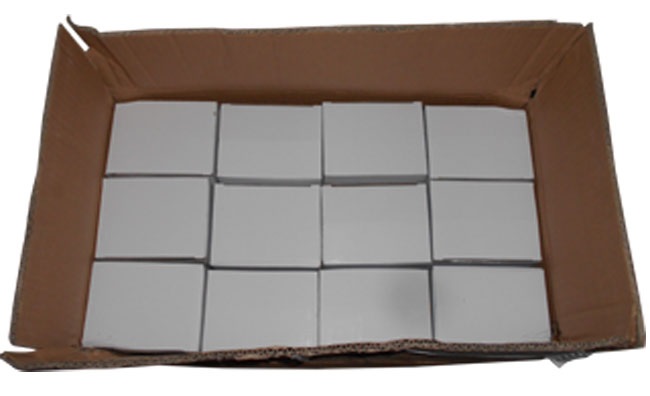 ---